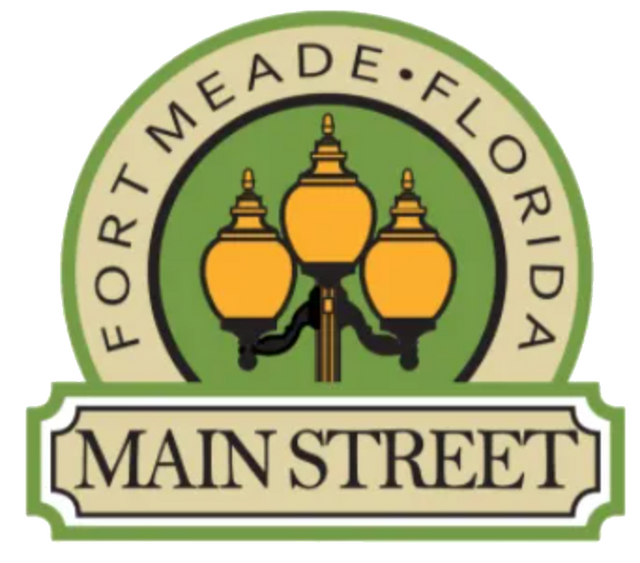 MAIN STREET FORT MEADE FLORIDA
The mission of Main Street Fort Meade is to reestablish downtown as THE HEART OF COMMERCE, CULTURE, AND COMMUNITY.
FOUR-POINT APPROACH:
Through the Four-Point Approach, Main Street Fort Meade effectively correlates PROMOTION, ORGANIZATION, DESIGN, and ECONOMIC RESTRUCTURING efforts to fulfill its Mission and Vision Statements. 
Each of the four Committees takes a vital portion of responsibility to complete the Program:
PROMOTION COMMITTEE promotes Historic Downtown Fort Meade, its activities, improvements, events, and businesses
ORGANIZATION COMMITTEE promotes the Program by providing fundraising opportunities and ensuring the purpose of Main Street is publicized.
DESIGN COMMITTEE is all about the appearance of the Historic Downtown District - making  W. Broadway attractive and inviting.
ECONOMIC RESTRUCTURING COMMITTEE directs the financial affairs of the Program and provides necessary reports.
VISION STATEMENT:
Main Street Fort Meade will cultivate its role as the heart of community and economic development, highlighted by historic character and architecture.  It will enhance the civic, cultural, and economic vitality of the entire community.
Downtown Fort Meade will be a strong center for established business growth and new business development and will be a destination with:
Well-appointed public spaces
Clean, well-lighted, and inviting appearance day and night
Activities that attract and benefit area residents, visitors, and industry
A reputation as a creative, lively center where people like to gather, shop, and engage.